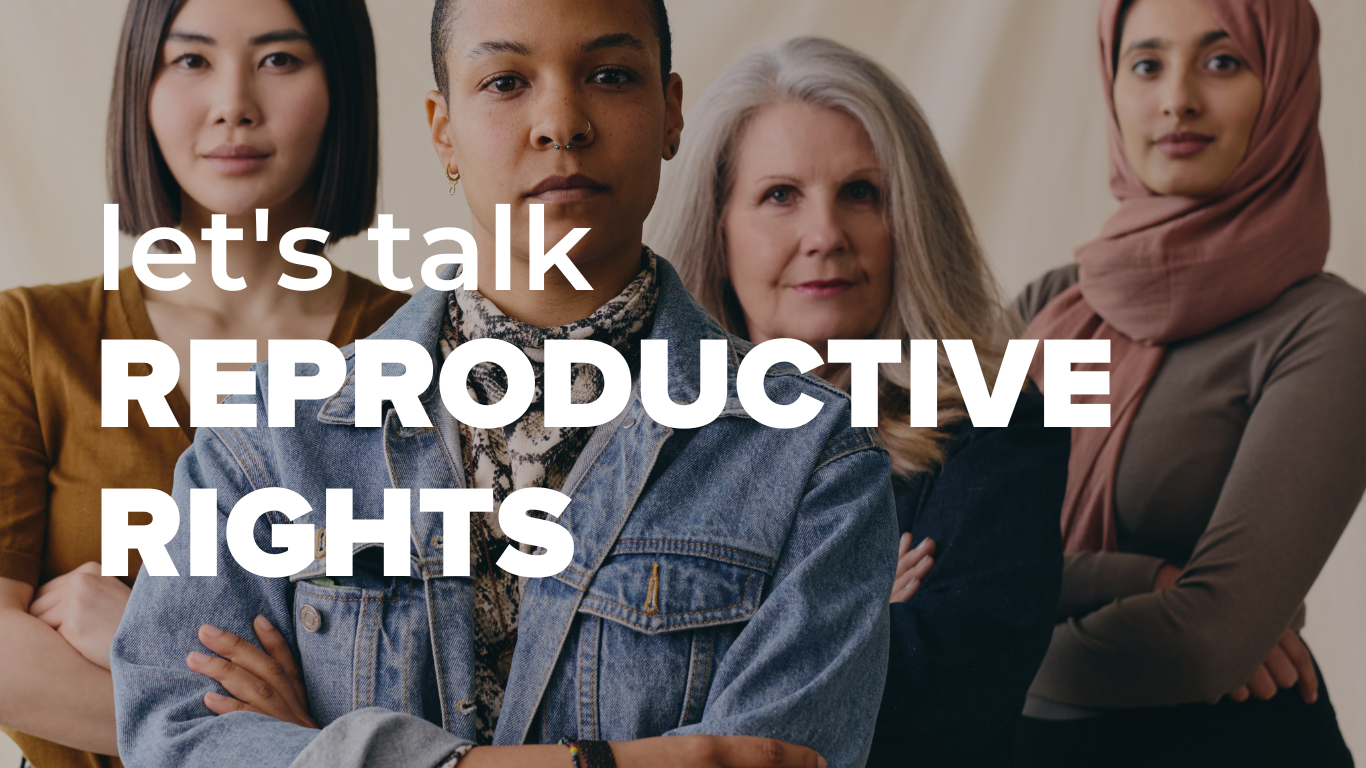 California continues to lead the nation's fight for reproductive health care. 
Ensuring reproductive rights includes protecting access for California residents, enacting laws to shield non-residents from persecution for choosing abortion services within our state, and protecting our providers who offer abortion services to persons traveling into our state for a procedure.
On June 24, 2022, the Supreme Court decision in the case of Dobbs v. Jackson Women's Health Organization overturned the protections that Roe v. Wade afforded to generations of people. Despite the Supreme Court's Dobbs vs. Jackson decision, the choices in care in California have not been impacted. California leads the nation in reproductive health care access and privacy. For non- California residents who seek abortion services within our state, legislation has passed that will protect them and health care providers.
let's talk about


CALIFORNIA LEGISLATIVE PROTECTIONS
California has enacted a host of legislative measures to ensure abortion remains legal and accessible to residents, as well as to those who travel to California from states where abortion access has been restricted or removed. Key legislative protections in California include the following:
First
Criminal & Civil Liability Protection
AB 2223, Wicks
Helps to ensure that pregnancy loss is not criminalized, prohibiting a person from being criminally or civilly liable for miscarriage, stillbirth, abortion, or perinatal death due to causes that occurred in utero.
First
Medical Record Privacy
AB 2091, Bonta
Prohibits a health care provider from releasing medical information on an individual seeking abortion care in response to a subpoena or request from out-of-state.
First
Prohibits Cooperation with Out-Of-State Entities
AB 1242, Bauer-Kahan
Prohibits law enforcement and California corporations from cooperating with out-of-state entities regarding a lawful abortion in California. It also prohibits law enforcement from knowingly arresting a person for aiding in a lawful abortion in California.
First
Expands Birth Control Access
SB 523, Leyva
Expands birth control access – regardless of gender or insurance coverage status – by requiring health plans to cover certain over-the-counter birth control without cost sharing. It also prohibits employment-related discrimination based on reproductive health decisions.
First
More Health Care Providers
SB 1375, Atkins
Expands training options for Nurse Practitioners and Certified Nurse-Midwives for purposes of performing abortion care by aspiration techniques.
First
Provider Licensing
AB 657, Cooper
Expedites licensure for health care practitioners that come to California to provide abortion care services.
First
Provider Licensing Protections
AB 2626, Calderon
Prohibits specified licensing boards from suspending or revoking a license solely for performing an abortion in accordance with the licensee's practice act.
First
Covered California Reporting
AB 2205, Carrillo
Requires Covered California plans to report annually the total amounts of funds collected in special accounts for abortion care which was established under the ACA to hold premium payment of $1 per member per month and from which claims for abortion care must be paid.
First
Abortion Care Services Website & Support Fund
SB 1142, Caballero, Skinner
Requires the establishment of an abortion care services website and an evaluation of the Abortion Practical Support Fund.
First
Abortion Services & Access Pilot Program
SB 1245, Kamlager
Establishes a reproductive health pilot project in LA County to support innovative approaches and collaborations to safeguard abortion access.
First
Reproductive Work Force Development
AB 1918, Petrie-Norris
Creates the CA Reproductive Health Scholarship Corps to recruit, train and retain a diverse workforce of health care professionals who will provide reproductive health services in underserved areas of the state.
First
Provider Compensation
AB 2134, Weber
Establishes the CA Reproductive Health Equity Program which will provide grants to providers who provide uncompensated care to patients with low-incomes and those who face other financial barriers.
First
Education & Access in At-Risk Communities
AB 2586, Garcia
Establishes the CA Reproductive Justice and Freedom Fund to support CBOs in providing comprehensive reproductive/sexual health education, inclusive of abortion care, to disproportionately impacted communities.
First
Out-of-Pocket Cost Reduction
SB 245, Gonzalez
Expands access to reproductive health care by eliminating out-of-pocket costs for abortion services covered by health plans.
First
Protections for Non-Residents
AB 1666, Bauer-Kahan
Seeks to protect those in California from civil liability for providing, aiding, or receiving abortion care in the state.
let's talk about


CALIFORNIA CONSTITUTIONAL PROTECTIONS
California Proposition 1, the Right to Reproductive Freedom Amendment, was placed on the ballot in California as a legislatively referred constitutional amendment on November 8, 2022. The ballot measure was approved by 66.25% of voters.
Proposition 1 amended the California Constitution to establish a right to reproductive freedom, which was defined to include a right to an abortion and to choose or refuse contraceptives. The amendment stated:
"The state shall not deny or interfere with an individual's reproductive freedom in their most intimate decisions, which includes their fundamental right to choose to have an abortion and their fundamental right to choose or refuse contraceptives. This section is intended to further the constitutional right to privacy guaranteed by Section 1, and the constitutional right to not be denied equal protection guaranteed by Section 7. Nothing herein narrows or limits the right to privacy or equal protection." [1]
The approval of California Proposition 1 means that access to contraceptives and abortion will be enshrined and protected under California's state constitution. 
Sources: The American College of Obstetricians and Gynecologists, Office of the California Governor, California Legislative Information, Ballotpedia
Always seek the guidance of your doctor or other qualified health professional with any questions you may have regarding your reproductive health and options.